Caroline, another great listener, got to tour the WB's (CW's?) back lot. She was kind enough to send in photo's of her and Julia having a great time on the set.
Here they are in what I think is Lane's Kitchen.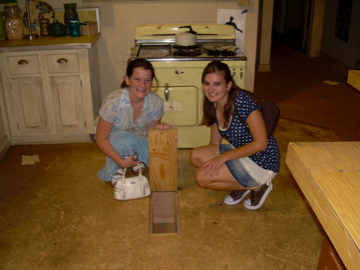 Hanging out at Doose's,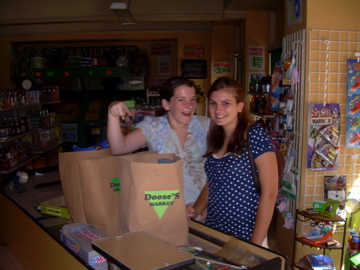 and the infamous Stars Hollow town marker!