We discuss Gilmore Girls Episode 7.06 Go Bulldogs, play a few voice mails and give spoilers for next week's Episode 7.07 French Twist.
Oh and we talk about the aerie girls a little bit.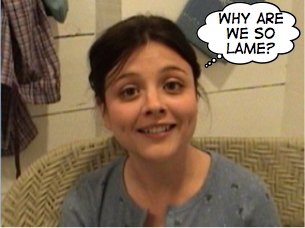 Download the episode Here (MP3)



or listen now by clicking the play button
[audio:GG_Podcast_037.mp3]
Here's some stuff we mentioned in the podcast:
The NewYorkTime article emailed in by Kerri and Sue.